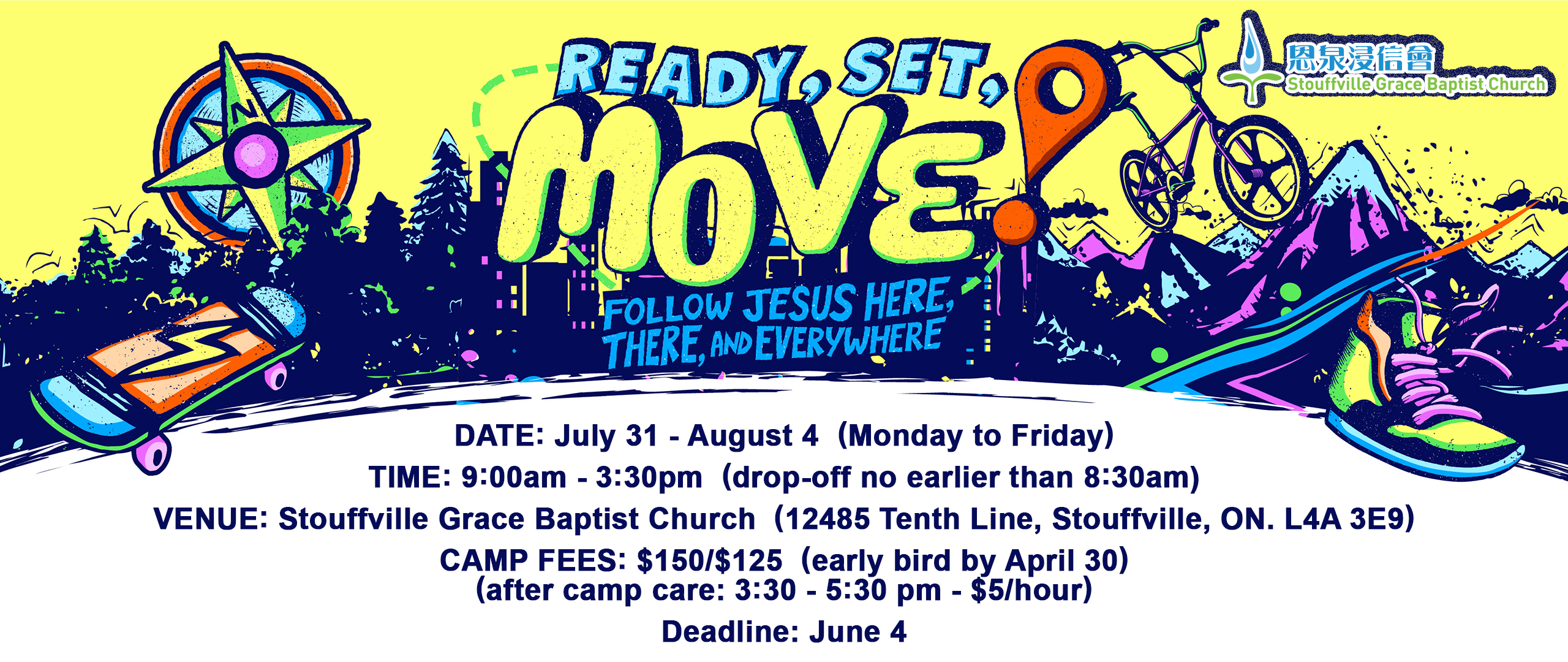 Event details
Monday | July 31, 2023 to Friday | August 4, 2023
9:00 am
SGBC @ 12485 Tenth Line, Stouffville
Stouffville Grace Baptist Church is hosting an IN-PERSON Vacation Bible Camp (VBC) for CURRENT SK-G.5 children. It's an interactive program filled with songs, games, art & crafts, Gospel-infused Bible stories, and outing. Limited space: 25 children.
Theme: "READY, SET, MOVE!" (Orange VBS Curriculum)
Date: July 31 – August 4, 2023 (Monday to Friday)
Time: 9:00 am – 3:30 pm (drop-off no earlier than 8:30 am)
Venue: SGBC @ 12485 Tenth Line, Stouffville, ON L4A 3E9
Camp fees: $150 / $125 (EARLY BIRD by April 30, 2023) including a children's kit bag and t-shirt
(After camp care 3:30 – 5:30 pm – $5/hour)
(Full refund only if camp is cancelled due to health & safety reasons)
Deadline: June 4, 2023
** Lunch will not be provided. Please pack their own lunch.
** SGBC is a peanut/nut-free environment.
Registration Form: https://stouffvillegrace.ca/vbc23-reg