Stouffville Grace Baptist Church (SGBC) was a church planted from Richmond Hill Chinese Baptist Church (RHCBC). Since then, we moved to the town of Stouffville in 2007 and celebrated our independence from our mother church in 2013. We are an affiliate member of the Canadian Baptist of Ontario and Quebec (CBOQ).
Our church motto is:
"Sharing Life Together. Bringing Love to Others."
With holistic services like parenting workshops, family counselling, social activities for seniors, and fitness exercises for families, we are dedicated to building a community of love with a deepening relationship with God and one another.
We sincerely invite and welcome you to join SGBC as your spiritual home!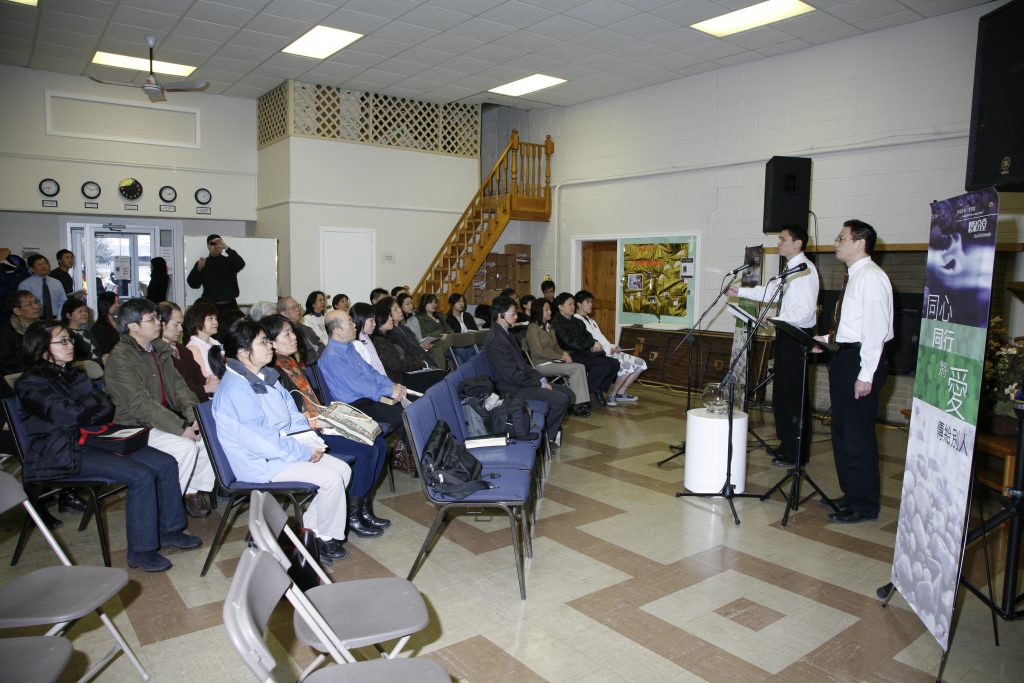 2007 - First Gathering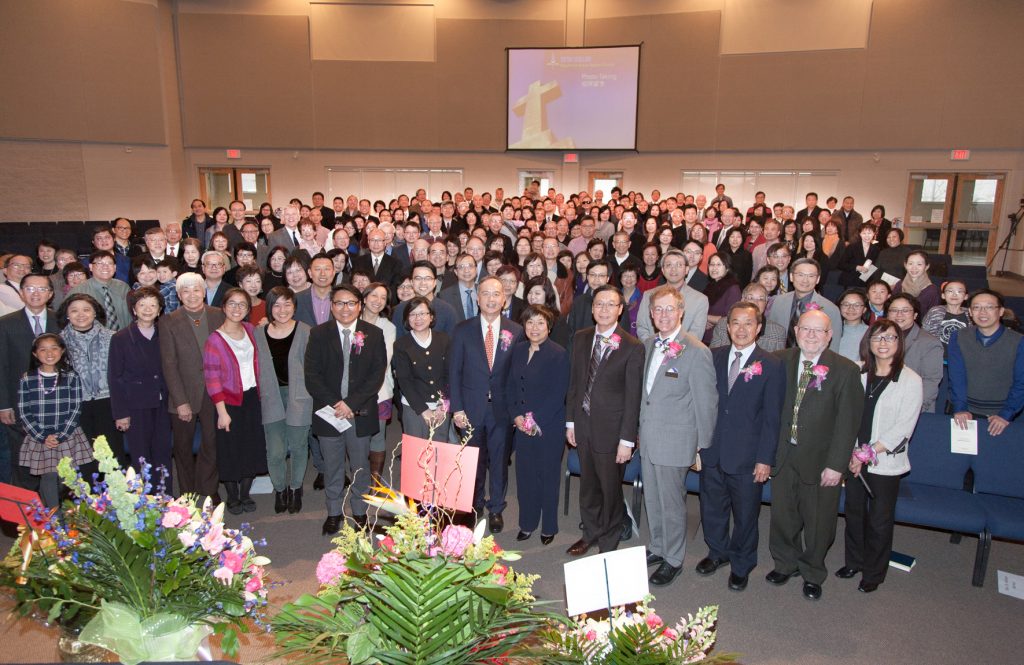 Group photo of Rev. Hubert Wu's inauguration in 2016