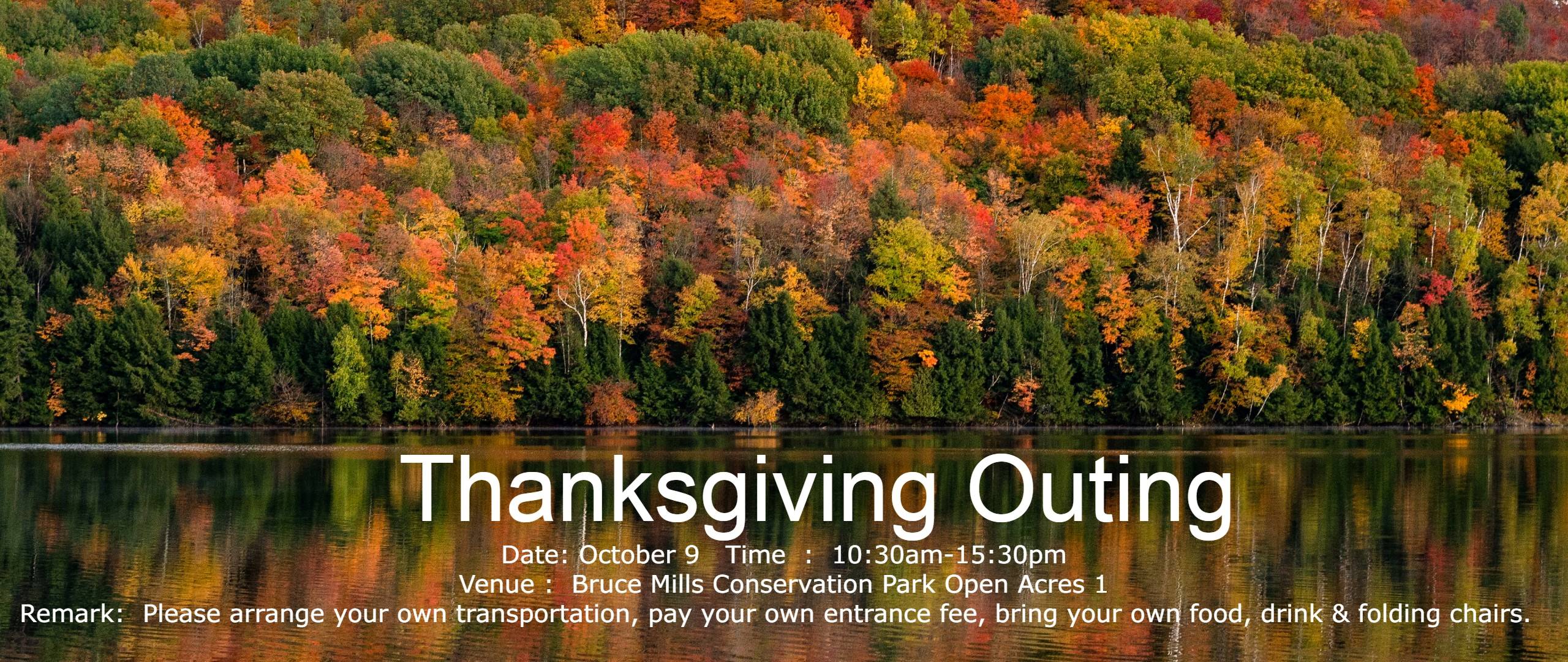 Event details
Monday | October 9, 2023
10:30 am
Bruce Mills Conservation Park Open Acres 1
Autumn in Canada is a truly enchanting season, where the land is blanketed in the mesmerizing hues of red, yellow, and orange.
If you're a nature enthusiast, nature walking is a must-do activity every October. This year, Stouffville Grace Baptist Church invites everyone to join our "Thanksgiving Outing" and enjoy the beauty of Fall in Stouffville.
Event Highlights:
Enjoy singing songs, playing games, and sharing a delightful lunch with fellow nature lovers.
Take a leisurely stroll along a nearby trail to immerse yourself in the breathtaking autumn scenery.
Don't Miss Out!
Date: October 9th (Thanksgiving, Monday)
Time: 10:30 AM to 3:30 PM
Location: Bruce Mills Conservation Park Open Acres 1
Important Notes:
The church will coordinate the above mentioned activities and cover the venue rental.
Please be sure to make your own transportation arrangements.
Admission fees apply: $7.30 per adult, $6.20 per senior, $4.85 per child (pre-tax), and toddlers enter for free.
Remember to bring your folding chairs for additional comfort.
Pack your own lunch and drinks; it's a picnic-style gathering.
Guests are welcome to bring their own food and beverages. Park benches are limited so bring your own chairs and picnic blanket.
Join us for a day of autumn splendor and community spirit. We look forward to celebrating Thanksgiving amidst the stunning fall foliage with you!