SGBC Family News | July 10, 2020
Dear SGBC Brothers and Sisters,
Peace of God be with you! On last week's SGBC News, we shared with you how we plan to restore physical worship in three stages, but the specific timetable is still to be confirmed. After carefully considering various factors, the pastoral team decided to consider SGBC to enter the first phase at least a few weeks after Ontario cancels the emergency order and enters the third phase of reopening of the province. Therefore, until the end of August this year, we will remain with online worship and gatherings. Because we will still be unable to hold physical worship for a period of time, with weather permitting and the consensus by the group members, we encourage small groups to take turns to hold physical and online gatherings, especially during summer and the fall. The backyard could well be one of the options! We would also like to encourage brothers and sisters to seize the opportunity to meet up more with each other for sharing and caring under the beautiful weather as long as you pay attention and make adequate pandemic prevention arrangements.
Praise the Lord for the 2nd Quarterly Members Meeting to be held at EastRidge on June 28 to discuss family matters in a safe environment. We would like to share some photos with you: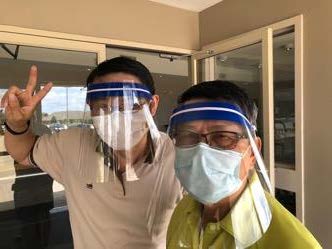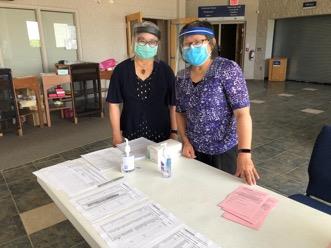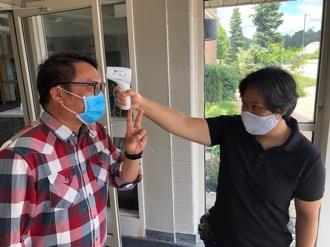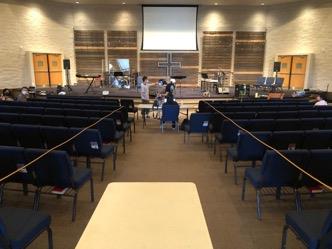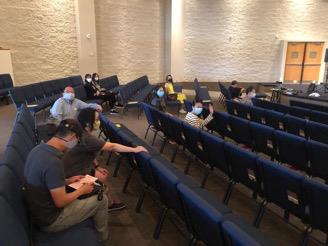 In addition, a group of students in the ESL class of Local Mandarin Mission held an outing on July 9 Thursday morning. Six of them have accepted Christ during the past two years and regularly attend SGBC.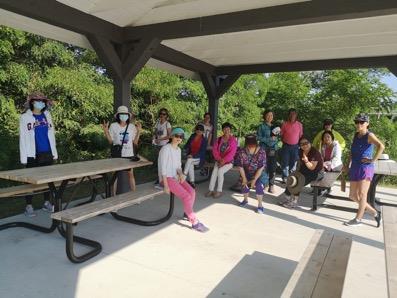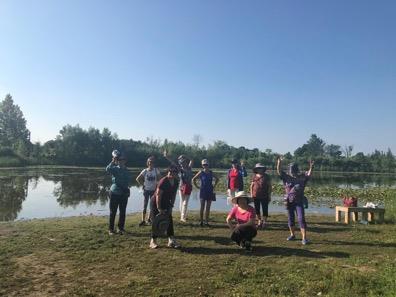 New Sermon Series
Starting on July 12 we will have a new sermon series: "Lives in Transitions". Life must undergo different changes. Some changes are triggered by different stages of life, such as entering a school, marrying, relocating, having children, and retiring. Some changes are sudden and uncontrollable, but they have a huge impact on our lives, such as broken relationships, unemployment, serious illness, aggrievement, switching industries, economic reversal, virus transmission (SARS, COVID-19), etc. In this sermon series, we will look at different Biblical characters to see how they experienced the changes in life which became opportunities for encounters with God and growth through life. We sincerely invite you to explore the opportunities of breaking through life with us!
Online 5-Day Bible Club
First SGBC 5-Day Bible Club will be held online on August 10-14 this year! The theme is "Inventor Fuzzywig's Workshop" led by Child Evangelism Fellowship. It will be held on Zoom for one hour at 4-5pm on Zoom on Monday to Friday. Children to join with a limit of 20 children. Please visit https://bit.ly/SGBC-5-Day-Club-Registration for details and registration. You are also welcome to contact Pastor Ada at [email protected] for any enquiry. Registration already started on July 5. Pray that this event will not only provide a platform for the children to know God and truth, but also an opportunity to reach out to their friends.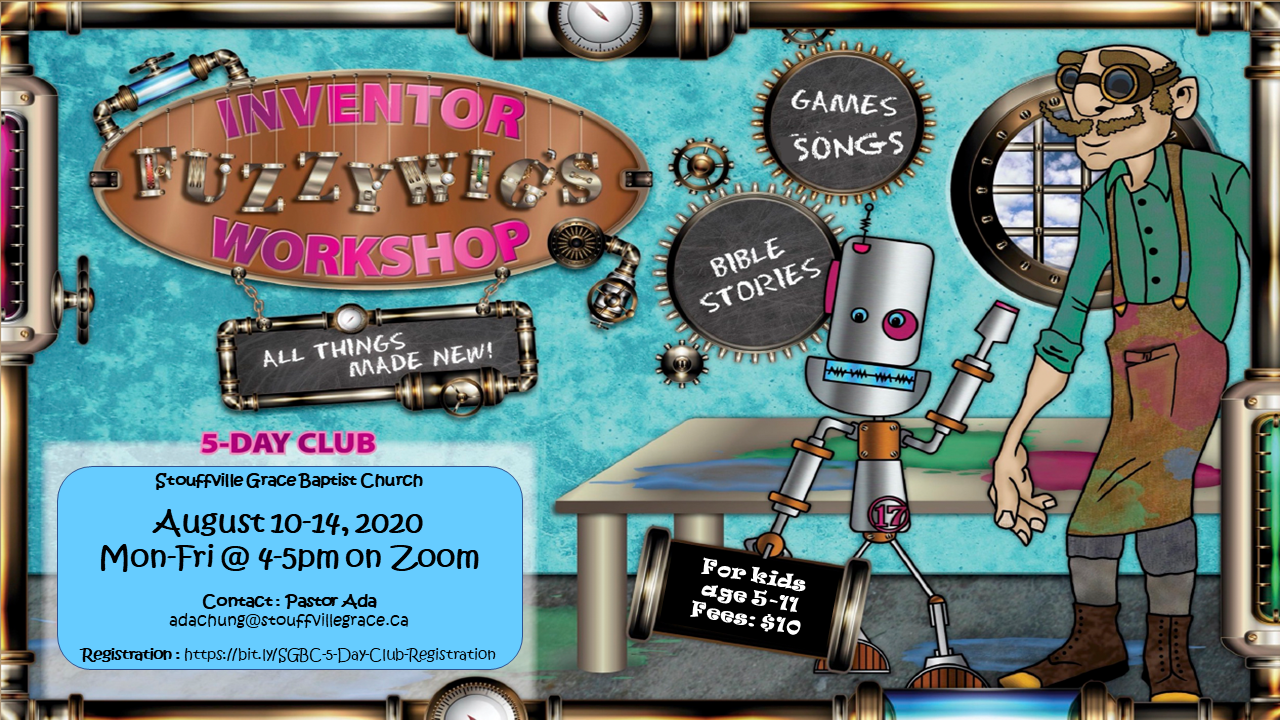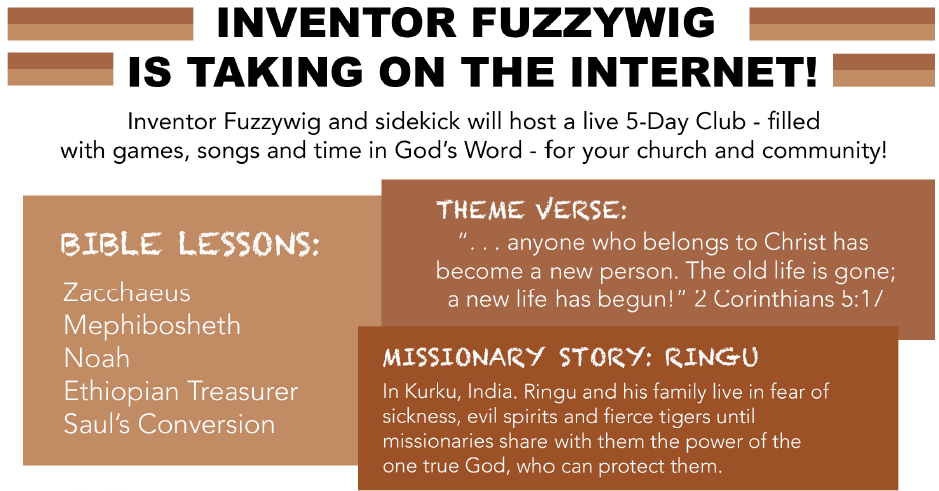 Family Altar Gatherings
A monthly gathering hosted by Pastor Karen Lam and Mrs. Bernice Wu to support parents in holding family altar at home. First gathering will be held on July 16 Thursday at 7:30-8:30pm. Please contact Pastor Karen for more details: [email protected].
Pray that this newsletter will help us walk in the Truth and face the trying times together! See you Sunday!

Rev. Hubert Wu
Senior Pastor, Stouffville Grace Baptist Church